TRADITIONAL TURKISH ARCHER and SHAMANISM
From the decline of military archery after the 
battle of Lepanto
, mainly 
flight archery
 was practiced, and Turkish bowyers specialized in weapons which were particularly good for imparting high velocity to very light arrows. The sport of archery declined gradually until the reign of 
Mahmud II
 who made great efforts to revive it. He also ordered his archery student, Mustafa Kani, to write a book about the history, construction, and use of these bows, from which comes most of what is now known of Turkish bowyery. In 1794, in a field outside 
London
, the Turkish ambassador's secretary used a Turkish bow and arrow to shoot 415 yards, partially against the wind, and 482 yards with the wind. He said on a plain near 
Constantinople
 pillars were located that commemorate distances of 800 yards achieved with Turkish bows and arrows in ancient times. After the death of Mahmud II in 1839, archery resumed its decline. The living art of Turkish bowyery was lost in the 1930s with the death of the last bowyer and famous calligrapher, Neçmeddin Okyay; it has since been revived.
For many years the excellence of Turkish bows could be seen from historical records. In 1910 an archery contest was held on the beach at 
Le Touquet
, France, where 
Ingo Simon
 was able to shoot an arrow 434 m using an old Turkish composite bow requiring a force of 440N or 99 lb.
Contact: +994503163565
Email: thekazzimli@gmail.com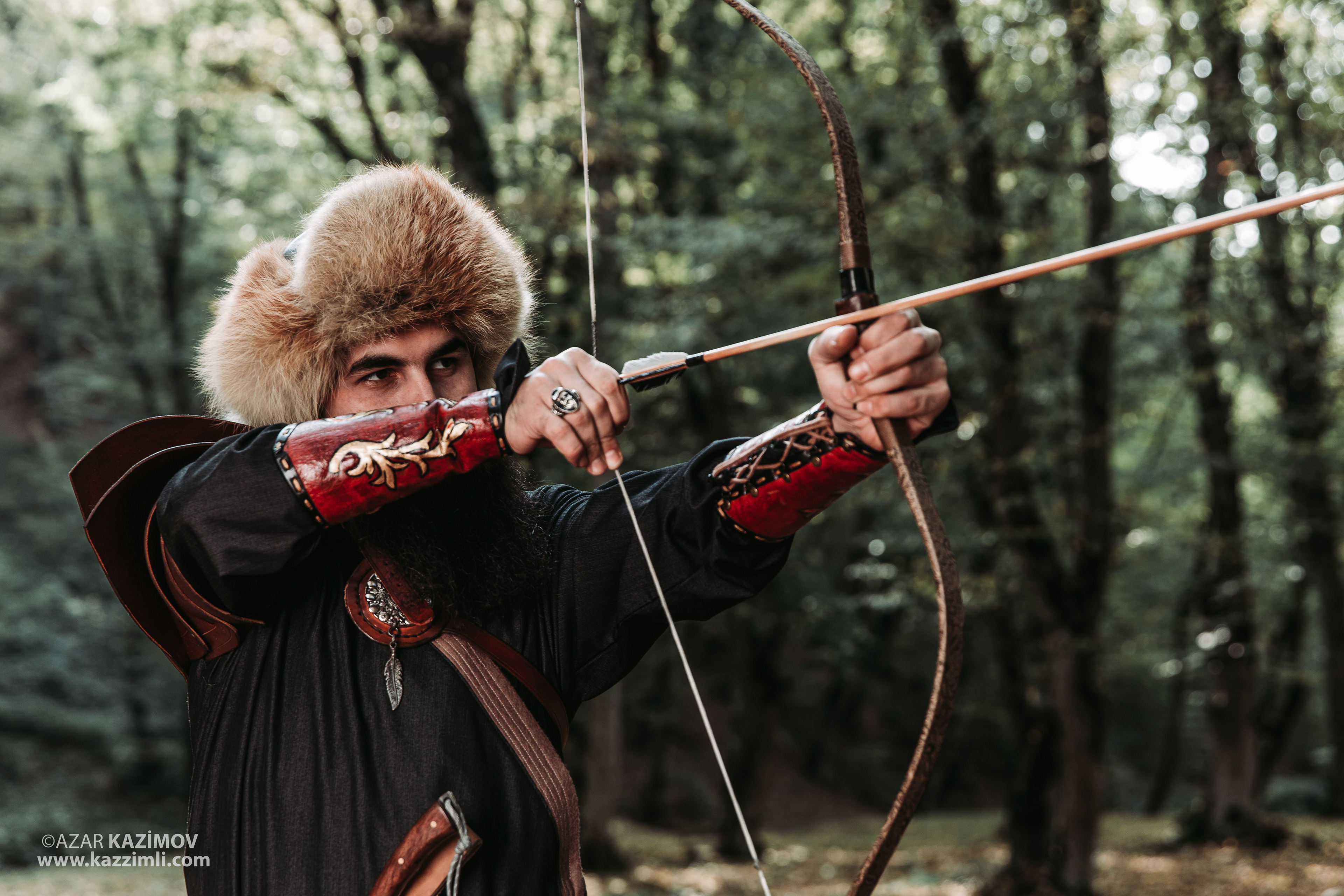 ALL OF MY WORKS ARE SUBJECT TO COPYRIGHT LAWS. 
DO NOT USE WITHOUT WRITTEN CONSENT CONTACT:
thekazzimli@gmail.com